October 17, 2018
Lets Start Recounting
Hey Babe,
Its been a while since I have sat down and wrote something. I have about 10 posts waiting to be schedules but I decided to throw them out and write this post. I have been on a health kick for a while with some days of breaking the rules and going back to my old ways. That has lasted long simply because my body has gotten used to the good and now the bad is here and its having a moment.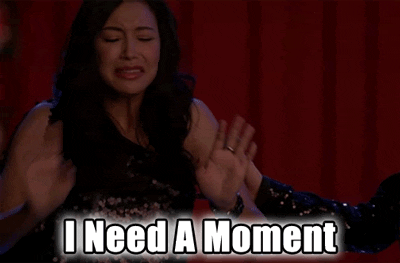 I woke up this morning so happy which is a breath of fresh hair, I had a dream of me living my best life with a husband, kids (which I have hinted that there is a possibility that it may not be my reality) and looking like a whole snack. Which made me think I can do this! Some of the things that were running through my mind were: What can I do to make this a reality? How can I make my life so good? Truth be told "start recounting"
Yes! Recounting may days and weeks to a happier me, to a healthier me and more importantly to becoming a role model to girls like me. Look im not like the "other" bloggers and to be honest I don't want to be. I love my cocoon that I am in and im proud of it.
Anyway.
I am a bit RushTush obsessed (not with her but her lifestyle and her guides) simply because they worked. I have REALLLY took the time to write my last review so here is a mini one. AMAZING! After losing 5 kg my life was so different because it's been years since I lost that kind of weight.
Obviously, I had some people who have told me its not healthy but you not what I say to them "ITS MADE ME HEALTHY-ER", Im not just saying this Rushda inspires more and more each day to get to gym and work out and just be true to who I am. Glow cleanse has given me the opportunity to build a true connection with my followers and readers.
So what happens now?
Well next week on the 22 October 2018 I will be RECOUNTING my weeks of my journey, truly sharing my pictures, thoughts, meal plans and all things in between. This is not just a promise but a challenge for myself. I will be starting my week on Monday but for enjoying the last of my "no workouts" and all, Lazy days are going to be gone.
 I just want to say that sometimes I do feel guilty because I put some of my weight because I know that there are some of my readers that really support me through every step. One thing for sure this will motivate me more and more. So I want to say this again Im not taking this as RESTARTING, Im simply just starting my week count so I can truly keep track with my improvements!
 Comment below what you want me to discuss!
Until we meet again
xoxo